Real estate is increasingly a digital business. Where we are today isn't where we're going to be ten years from now. Not only do professionals need to pay attention to new digital products, but it's essential we pay attention to how digital marketing is evolving for real estate. Adopting the latest advances and incorporating the trends is how to stay ahead of the competition and prepare for the digitized real estate business's new reality.
We've been watching marketing trends and have identified a few specifics for the real estate industry to start including in your strategic planning.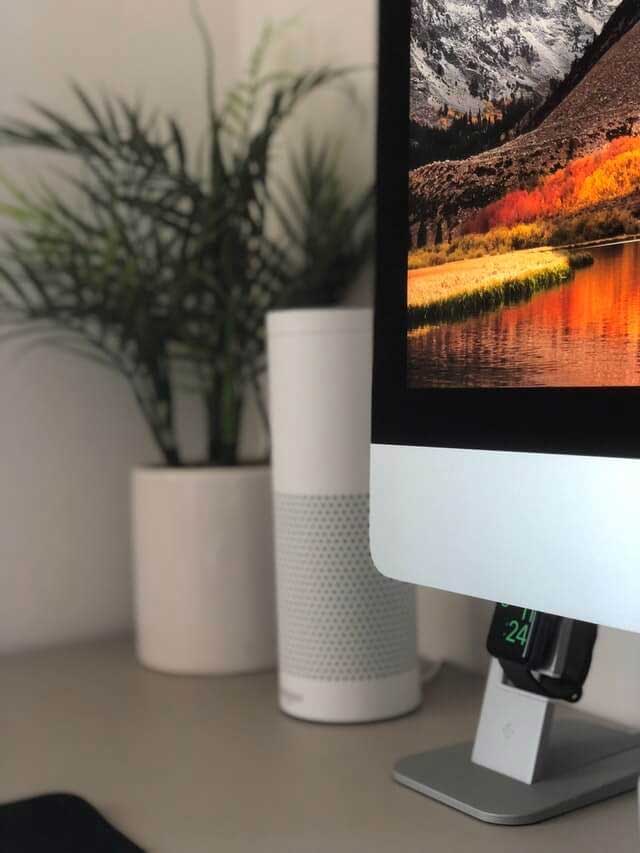 Voice search
Do you believe Alexa or Siri doesn't apply to your real estate business? Think again. If you are selling any product or service, you need to think about your discoverability through voice search.
According to one source, around 30% of all browsing sessions were initiated by voice search in 2020. Some 46% of people use voice search daily to discover local businesses–including real estate services.
There are a few ways to take advantage of a voice search for real estate. Part of it relates to location-based services. Users often turn to voice search to help them look for something in proximity to their current location.
They also could be searching for you specifically by name if they've heard about you from someone. The thing is, maybe they only remember your company's last name, like "Pullis Real Estate." Are you going to show up in their search results?
Another way it works: a user could also be running a voice search asking for top real estate agents in their city. The voice search results pull from the top-rated Yelp profiles or Google business profiles. It's another reason to keep soliciting as many five-star reviews from your users as you can.
What do you need to do to take advantage of voice search?
Start by verifying all your online presences, including your Google business profile, are updated with your current business address. We know real estate professionals often have large work areas and that your actual brokerage address may not be close to where you primarily operate. At least use a partial home address so that you can stand out in your local community voice search.
Optimize all of your profiles for specific keywords, plus those on your website. Include the keywords in all your online marketing and business profiles so that you'll still show up even if people don't remember your full name.
Write your content thinking about how people speak. The way we approach a typed query versus asking Cortana or Siri is different. We might type, "best burger bar in Polaris," but we would ask Alexa, "where is the closest burger restaurant to me?"
The number of homes equipped with smart speakers and voice search devices will increase in the years ahead. Make your business more discoverable by optimizing for voice search.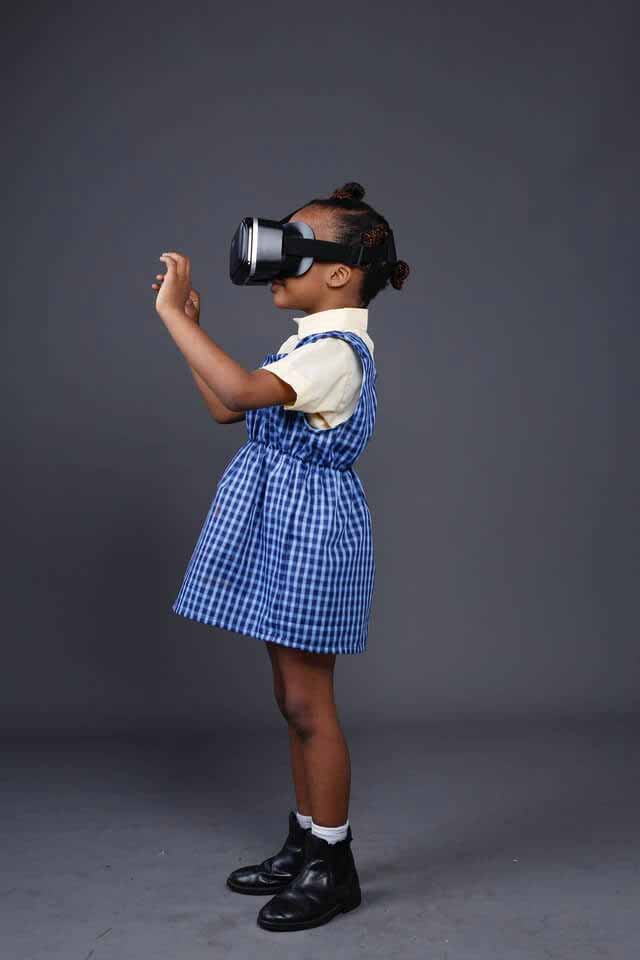 Virtual reality adoption
Look, if you've been working in real estate, you should know about virtual and augmented reality by now. After 2020, it's safe to say that we can consider virtual tours a necessary marketing tool.
Access to VR and AR technology is only going to keep increasing. Multiple brands offer building tours and interactive 3D models so that the buyers can deeply examine the product or the property well ahead of time. VR technology helps buyers narrow their property selection without seeing it in person, saving them time and money.
Different tools are available to enable real estate professionals to produce virtual property tours. These same tools are useful for documenting construction products and project management. We're also seeing architects and designers use virtual and augmented reality to reduce the number of errors in the build. The tech enables builders to clarify new construction designs to the buyer's specifications before the first patch of land is cleared.
We've already seen how virtual tours are used for marketing residential and commercial spaces. But people are buying more than a home. Expand to include virtual tours of a neighborhood or an entire community to give prospects a feel for where they could be living.
Major companies like IKEA and Amazon offer augmented reality to show customers what the furniture and products they buy will look like in a space. It's also being used by real estate brokerages to show how a property could be renovated or to see if the client's furniture makes sense in the space they're considering buying.
Anticipate more virtual tour adoption by being creative in your virtual marketing. Some are calling this the "Spatial Web" or "Web 3.0." It's about seamlessly transitioning from the physical to the digital world and back again.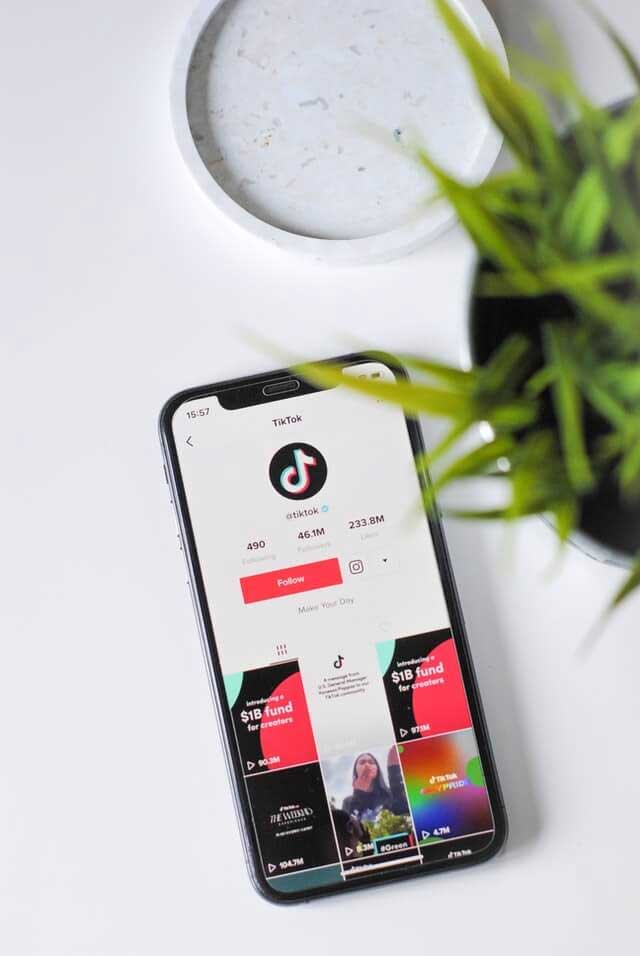 Social media ad expansion
Keep an eye out for new and emerging social media platforms on the path to be the next best thing.
A prime example is the Clubhouse app, a new take on networking that mixes podcasts, webinars, and conferencing with Snapchat or Instagram Stories' ephemeral qualities. As of writing, it's still in beta, but it's already making waves as the next "it" social media platform.
The Clubhouse app enables you to have audio and live conversations on all kinds of topics with leaders in the field. When you join, it asks about your topics of interest and then presents a group of users you might want to follow.
There are no status updates, photos, videos, or anything like that. You start a chatroom by talking into your phone. Everyone in your chat room hears what's said. You raise a hand to join the conversation and alert the moderators. Many chat rooms are themed, enabling you to work directly with other movers and shakers in the real estate industry.
Even Tiktok's jumped on the business bandwagon, with its TikTok for Business ad service.
Apple spent 2020 trying to fly under the radar as it expanded its search ads platform. It's been including inventory from a collective of apps within its App Store.
You can be sure any emerging social platforms will be dabbling into advertising. So, stay tuned to trends in the social media market. Always be thinking about how you can leverage a platform to build your brand awareness and how you can use its advertising reach to bolster your marketing funnel.
Growth of the personal brand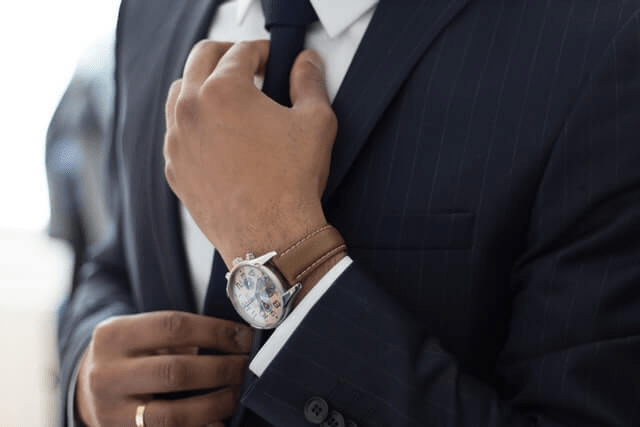 It's becoming abundantly clear branding is extremely important to real estate professionals. The need for an established brand includes service providers like escrow companies and insurance providers, plus individual real estate agents.
The real estate professionals that develop strong real estate brands are the ones going to see business growth.
When we talk about branding, it's about more than just having the websites and a logo. They want to know they're hiring trusted experts to service all of their real estate needs. Building that trust starts with creating cohesive experiences in the real and digital worlds.
Personal branding is about humanizing the business element of real estate. The future of personal branding will rely on storytelling and sharing brand values. People are concerned about social issues. They prefer to do business with those willing to take a stand and whose beliefs match their beliefs.
All real estate professionals need a comprehensive branding strategy that documents everything from the mission to the brand promise. It will still include things like the visual elements (colors, fonts, and logos) and the website. It must also talk about the target market and brand values.
Create a brand strategy in harmony across all marketing elements, the digital and the printed. It doesn't matter how new or old your real estate business is; branding is critical to your success.
Millennial marketing
We cannot plan for the real estate industry's future without paying attention to the millennial generation. They are the major players for the years ahead.
The millennial generation is sometimes broken into two groups. The older millennials, sometimes also known as Generation Z, are those born from 1980 to 1989. Younger millennials were born from 1990 to 1998.
Older millennials are currently responsible for 26% of home purchases, while younger millennials made 11%. However, we stand at the tip of the iceberg. Numerous economic and societal factors have stifled millennials' home buying power. They're now reaching a point where they are ready and willing to buy into real estate.
Translation: now is the time to ramp up how you target millennials with your marketing.
For starters, be active where millennials are active. They are most likely to find you online. This means having a strong digital strategy using social media and the Internet. Again, you're going to want to pay attention to social media's ad expansion and the incorporation of new social media platforms. Have a presence on the platforms millennials are using so you can catch their attention.
A word caution, though: millennials hate outright selling. They prefer to align themselves with businesses and people whose values they can identify with. They're going to want to connect with you first conversationally. Again, having a strong brand will be an asset here.
Millennials are reliant more on social proof more than outright marketing. This generation grew up with the ability to put their two cents out there, comment on things, and engage with others.
They're going to want social proof–that is, that the other people who have worked with you have validated your work. Gaining as many top reviews as possible is critical to growing your business in the years ahead.
Take steps to prepare your online marketing strategy now by building on your brand values, finding ways to communicate them, and gathering lots of social proof.
Internet and industry regulation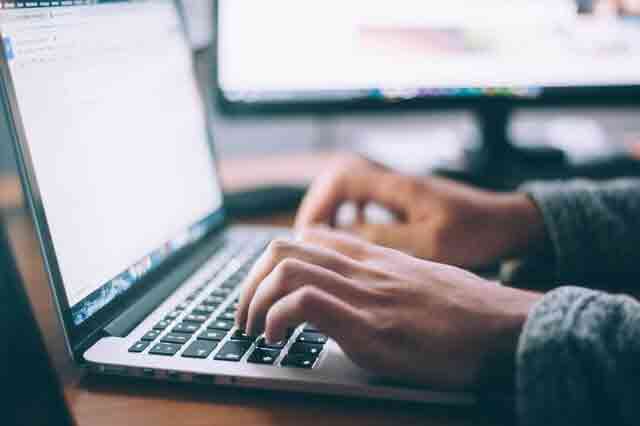 Recent calls for more Internet regulation could impact digital marketing.
A few years ago, the Federal Communications Commission (FCC) repealed the net neutrality act that said that all Internet content should be treated equally and that all Internet users should have equal access to the content. The provision may possibly be restored.
Net neutrality does have some impact on the real estate industry. For starters, neutrality is essential for home buyers and real estate agents since most real estate business is now happening online. If access is restricted or what users see is limited to those who can pay, small brokers are at a competitive disadvantage.
According to the National Association of Realtors (NAR) in a statement from February 2018, "Streaming video, virtual tours, and voice-over-internet-protocol are just some of the technologies that are commonly used by real estate professionals today. In the future, new technologies will be adopted which will no doubt require unencumbered network access."
But it's not just net neutrality that we need to pay attention to. How social platforms and search engines collect and disseminate data about their users is important to marketing. Access to that data and its analysis is how we structure our digital advertising and directly impacts our capacity to target our audiences. Our personal practices in collecting, managing, and using the data that our clients provide to us are subject to increased regulation.
As we move forward, pay attention to what Internet regulations are being talked about at the federal level and their potential impact on the real estate and marketing industry.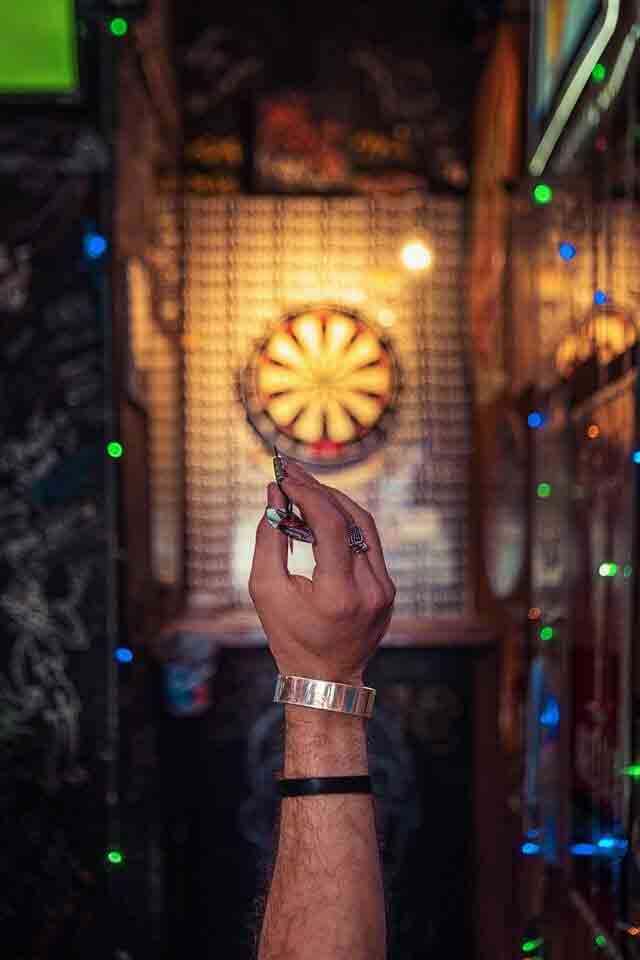 Changes in marketing targeting
If you have been working in real estate marketing for a few years, you've experienced some changes in targeting our audiences on social media networks and other platforms.
We used to run ads and target people with a greater level of specificity than now. For instance, we can no longer target real estate ads based on someone's age.
This trend of rolling back specificity in audience targeting is likely to stretch to other advertising platforms.
That doesn't mean we will not be able to target our audiences. It just means we're going to have to think differently about how we reach the people we need to reach.
Part of this means that we need to get better at behavior-based audience targeting.
We can currently target a broad keyword like "Lexington real estate" and then segment the audience by the people whose recent online behavior indicates they are looking to buy or sell. This is already resulting in better targeting through Google ad campaigns.
Behavior-based targeting can generate a better return on results for the real estate industry. After all, not everyone is in the market all the time to buy or sell a home and take advantage of those associated services. Years may pass between when they need a real estate professional.
When they do start to become interested, their search behavior indicates they are a prime target for your behavior-based marketing.
Video and marketing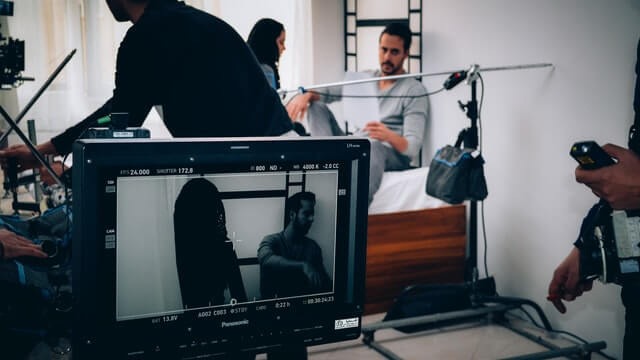 A video marketing strategy is critical for brand building and client connection because:
Videos are more engaging
Videos enable you to highlight your brand personality
People are more apt to watch a video about something than to read about it
We are more likely to remember the things that we watch and hear about than if we just read it
Videos are useful on multiple social platforms from YouTube to Instagram to LinkedIn
Here's the beauty of video marketing: it doesn't need to be long or elaborate. Why do you think social platforms like TikTok where you have 60 seconds are so popular? The most-watched videos are around two minutes in length, although optimal time will vary slightly by the video's purpose and platform.
Live video actually engages people for longer than just a standard video. People have what we call the "fear of missing out." People stay tuned in because they're worried they will miss some big news.
Videos enable you to expand your reach because you can tag the featured people. They're also incredibly versatile. In real estate, use videos to do a live property tour, a 60-second tip for homeowners, a full-on webinar about financing with a mortgage lender partner, and so much more.
Video marketing will become increasingly crucial to real estate digital marketing.
Bots and your website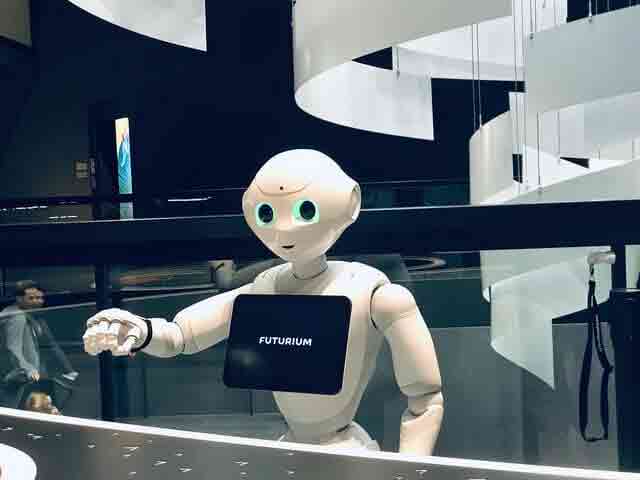 Chances are you've already encountered a chatbot as a form of customer service. Now it's time to look beyond how chatbots answer standard queries. Chatbots are a powerful marketing tool for building a relationship with your potential customer.
A website bot can tell the difference between a website visitor that's just browsing or one that is actively looking to sell or buy. This is the chatbot you need to learn to use on your website because it will be crucial to capturing leads.
A well-programmed bot starts with engaging the visitor and asking them some pre-qualifying questions. It figures out what they're looking for and why they've landed on your website. The real goldmine is what happens next–the chatbot offers the visitor a targeted marketing material.
For example, if the bot determines that the person is on the website because they are looking to buy a house in a particular neighborhood, it will ask a question like, "Do you want a free market report for Haines City?"
Through offering these items of value to the consumer, you capture their contact information and continue developing the relationship, converting them into a client. For this reason, chatbots are going to be an excellent digital marketing tool.
Digital real estate marketing for the future
Every person working in the real estate industry needs to become familiar with the latest technologies. Our technological integration increases the services we can offer and improves our marketing returns. Our strategy is evolving into something more engaging and more consumer-focused than ever before when it comes to real estate digital marketing.
Whether it's using a chatbot on your website, using more live video, or incorporating more virtual reality into your marketing program, now is the time to boost your digital marketing efforts.
Thumbnail Designed by Freepik.com