I recently joined a gym. Fitness centers aren't exactly known for their retention rates, but what struck me as different this time was their onboarding. This wasn't a situation of getting a discount flyer in the mail, showing up at the desk, getting a ten-minute walk around the equipment and locker room, and off you go. This gym used a tailored marketing strategy, and that's what helped win my business.
Creating tailored, customized marketing isn't a technique reserved for big brands like Nike or Apple. Every size business in every industry–SaaS, real estate, tech, healthcare, retail, you name it–benefits from a targeted approach to the consumer.
What is a tailored marketing strategy?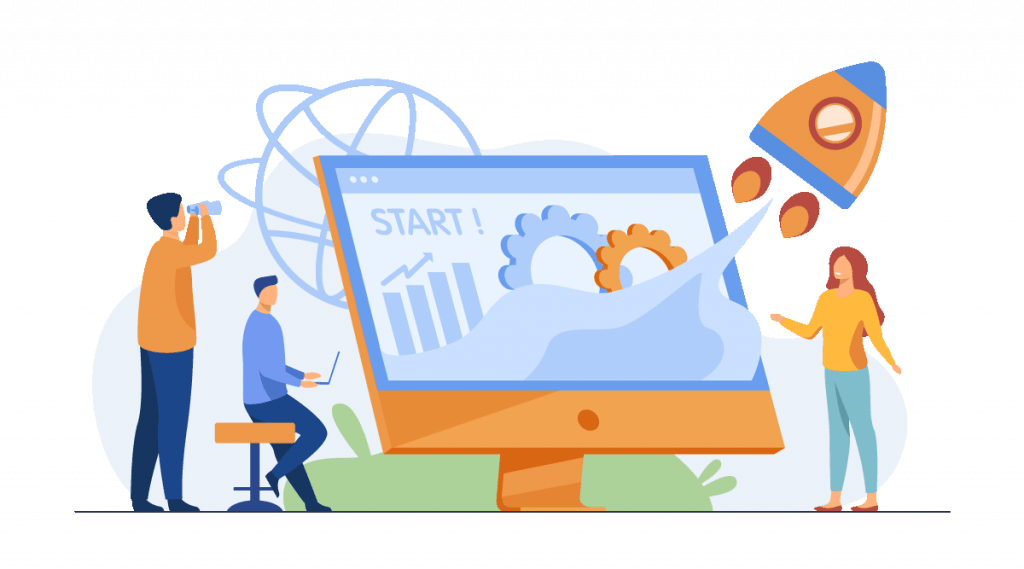 Tailored marketing dives into your brand's target audience persona to create a customized advertising and marketing funnel strategy. The result is optimized campaigns with higher engagement, a boosted digital presence, and more brand loyalty.
One of the goals of tailored marketing is to make sure your advertisements reach the people you're supposed to be reaching. There's not much point in advertising to middle-aged men if your product is a make-up brand.
With tailored marketing, you can reach as many people as possible, but not just any people. The people who see you have a genuine chance of buying from you. To execute tailored marketing, companies specifically target customers based on criteria like:
Age
Gender
Demographics
Online behavior
Interests
The majority of that data comes from the customer's actions in the digital world.
What does tailored marketing look like in practice? For example, the gym I joined is a local small business, and they:
Served me digital ads on Facebook focused on getting back in shape after lockdown and customized fitness plans
Captured my email and text of their website
Sent a personalized text from a real human thanking me for my interest and asking about my fitness objectives-lose weight or get strong
Continued the text conversation targeting my personal goals
Offered two free one-on-one onboarding sessions with a coach, booked at a time best for me
How to achieve a tailored marketing strategy
Every business has a target audience unique to their service. A basement repair company targets homeowners with basements in a specific area. A football magazine targets football fans, players, and coaches. A restaurant delivery service targets people in a specific location.
Tailored marketing requires you to know your target customer. Likely, your brand built a buyer persona or buyer profile. It has details about the age, demographic, interests, and locations of your "ideal" buyer. Some brands may have several buyer personas, and that's okay.
As mentioned, tailoring your marketing requires getting data on consumers. Social platforms and search engines like Google provide analytics that reveals information about consumers.
Tailoring marketing means aligning the message to the audience's demographics, needs, and wants. This alignment happens in:
the message content–what it says
Where the message is presented–the platform
How it is presented–the medium for the message, such as via an article, video, or graphic.
Reflect on the basement repair company. Their tailored marketing strategy would:
Target homeowners of houses built at least ten years ago and older
Target homeowners based on zip code
Build a profile of a homeowner in that zip code–their age, their concerns, their income, their social use
Create content, like "What the Cracks in Your Basement Mean" or "5 Signs of Water Damage"
Present the content as organic posts and ads on social platforms most likely to be visited by that target homeowner
Repurpose the content in three ways: a blog article, an infographic, and a short video with a company expert.
How a customized marketing and advertising strategy benefits your business
Customizing your advertising strategy for the buyer may seem like more work. Compared to marketing in mass, it is. However, there is a reason "personalization" has been a trend in marketing for the last few years. Tailoring your marketing to the customer benefits you because:
Strategic use of social media
Part of your custom digital marketing strategy focuses on the social media platforms you're using. Specific demographics will use different apps. For instance, millennials and younger are more active on Instagram and TikTok than the 50-something business professional. Conversely, older individuals are more likely to be active on Facebook and LinkedIn.
If you know where your audience is living, you can prioritize your efforts towards that social platform because it will give you the best return on investment.
It's not just about the age range. The right platforms also relate to your company's business. If your business is product-aligned, Instagram or Pinterest might suit you better than Twitter. But businesses targeting professionals and B2B services should look to LinkedIn and forget Pinterest.
Find the methods that generate results
Tailored marketing enables you to find the most effective methods for reaching consumers to your specific business. It's easy to talk in generic terms: boutique shops should be posting lots of photos, a personal trainer should do short videos on specific exercises, etc. But is that working for your particular business?
Some audiences respond really well to short videos. Others prefer to read lengthy, deep-dive articles. Just because one SaaS company publishes a blog every week doesn't mean that's going to resonate with your audience. Maybe you track your metrics and find more engagement from your weekly graphic highlighting the week in business.
Why would you waste hours making videos, writing blogs, or designing an ebook, if it doesn't build your brand awareness, get leads, and convert customers?
Tailored marketing requires you to track your metrics. Learn what works and prune away what doesn't.
Define and achieve goals
As just mentioned, you've got to track your metrics. Before you do that, you need something to shoot for: a goal.
If your goal is to capture more leads, then the tactics used in your advertising strategy should reflect that. Every action taken must be in support of that goal. Every action should be trackable so you can see the correlation. If you boost a social media ad hoping to drive traffic to the landing page, you should know exactly how many visitors came from that ad. The results determine your next steps: it's working, so keep doing it. Or, it's not working, I'm not reaching my audience, and I must find out why.
Tailored marketing requires you to create measurable goals. Without goals, you can't know if your business is growing.
Know your customer
Today's consumer is in the driver's seat. They decide when, where, and how they will engage with your company. They also demand an increasing degree of personalized communication. They are tired of being just a number.
Tailoring your marketing puts the consumer front and center. Since you've been tracking their online behavior, conducting research, and having human conversations with them, you've enriched your buyer personas. You've learned if they prefer to read emails or blogs, receive direct messages on LinkedIn, watch video ads on Youtube, click on Google display ads, click on Facebook Messenger, etc. Keeping the communication where your customers prefer it to be is essential to building their trust. As we know, it's trust that leads to retention and referrals.
Level the playing field
When most people hear the word "brand," they think about the big guys: Facebook, Amazon, Coca-Cola, Apple, Microsoft. You know, the billion-dollar brands with global reach.
But most businesses in America are not giant corporations; they're small businesses created by people who want to make money and provide a service.
Small business owners don't have the same resources that the big guys have. This used to be one of the marketing challenges of launching a new business.
Today, the playing field is leveled. Digital advertising is just as accessible and easy to use for the small business owner as it is the Chief Marketing Officer at Pepsi Co. Plus, tailored marketing has the added benefit of helping small businesses reach more customers for their budget. They can quickly scale up and down their marketing strategy as their revenue grows.
Choosing your digital partner
Your business marketing partner will help you build your company's future. They work to meet your KPIs while being more efficient in marketing spends. Their job is to gather, track, and secure relevant data that informs future campaigns.
We know you have the choices of many digital marketing agencies. At DTS, we deliver results through knowledge, experience, and a unique digital advertising model. Tailored marketing is at the core of what we do and why we set out in business. There is a better way to create content that resonates with your target audience.
Contact us and let's plan the first step towards your new digital self.
Thumbnail by Freepik.com