As a real estate professional, you have to put yourself out there. It's the old cliché, "to make money, you have to spend money." Marketing represents a significant chunk of a real estate agent's business expenses. The thing is, not all of us have the budget to spend thousands on a fully-fleshed-out strategy to build our brand and attract new clients.
Lucky for real estate agents with tight budgets, digital tools are available to create professional digital marketing resources for FREE. Create anything from snazzy Instagram graphics to proofing your website copy and save your marketing dollars lead conversion. Check out these resources.
A cheat sheet
Bookmark this guide. One of the more time-consuming aspects of social media is continuously resizing and retooling images to fit the various platforms. Say you're uploading content to YouTube, Facebook, Instagram, and LinkedIn–that's four different image sizes for avatars alone. This page has all the up-to-date social media image sizes for the major social media networks.
Photo, video & graphics editing
How do you take a rock and turn it into a diamond? By cutting and polishing! It's the same with your social media content. Raw photos and videos are rarely world-class quality. Elevate your content with these free editing tools.
Canva allows you to manipulate photos and images in various sizes and pre-made templates for different marketing purposes, from social media to blog headers. Save yourself more time by customizing templates you can reuse over and over, like for open houses or new listing announcements. You can upload your logos and branding to overlay graphics and text to enhance the images.
Transform your images with GIMP. The free software allows users to manipulate high-quality photography, create composites, or mock-up graphic designs. You don't need to understand advanced computer graphics to fine-tune your photos.
OpenShot's powerful editor is easy to use and quick to learn for those without video editing experience. Trim cuts, or add animation, keyframes, and watermarks. Use the features to make video property walkthroughs, informational videos, or testimonials professional and sharp through OpenShot. Visit to see the full list of free features.
Have a professional listing video with your branding ready within minutes using Animoto's free service. This drag-and-drop video maker is easy to use and customize. Add text overlays, graphics, and animations.
With Veed you can create and edit videos using their numerous available tools online without the need to download software on your device. The good thing about Veed is that you can use it completely free.
Motionbox allows you to collaborate on videos with colleagues and friends regardless of where you are in the world. Provides a lot of templates, a music visualizer, video translation, podcast to video functionality, the ability to easily add subtitles and text, and the ability to crop audio, crop video, resize Gifs, and convert Youtube to MP3 among other features.
Royalty-free photos and illustrations for Real Estate
You must have permission to use the images published on your website and social media. Photographers and graphic creators are cracking down on people who utilize their imagery without purchasing a license. That said, there are royalty-free resources available to those who don't have an endless budget to buy a photo for social media purposes.
Find free stock photos and videos by professional creators across the globe. A search of your keywords will reveal high-quality images and suggest similar photos, so you find exactly what you need.
Source high-resolution photos ranging in style. Find abstract experimental images to high-quality shots of different architectural styles. Search by category or type in your keywords.
The Pixabay community is sponsored by iStock. A search offers stock photography and images, either royalty-free or with a purchase option. It will suggest related images, provide download size choices, and tell you what kind of camera shot the photo.
Want to create a meme or GIF? Try free Imgflip. Upload your own image or video, or choose from Imgflip's stockpile. You can also use Imgflip to create a chart or demotivational poster.
Freepik's advantage is a range of image options. In addition to stock photos, search for vector images, icons, and PSD. Search for keywords or by image type. It also offers premium images for a fee.
Acquire new marketing skills
What makes marketing a dynamic and exciting field is how many different skills you need to succeed at the work. There's always something to learn, especially when you decide to expand upon your marketing work. Check out a few of these free educational resources excellent for growing your knowledge base and social media skills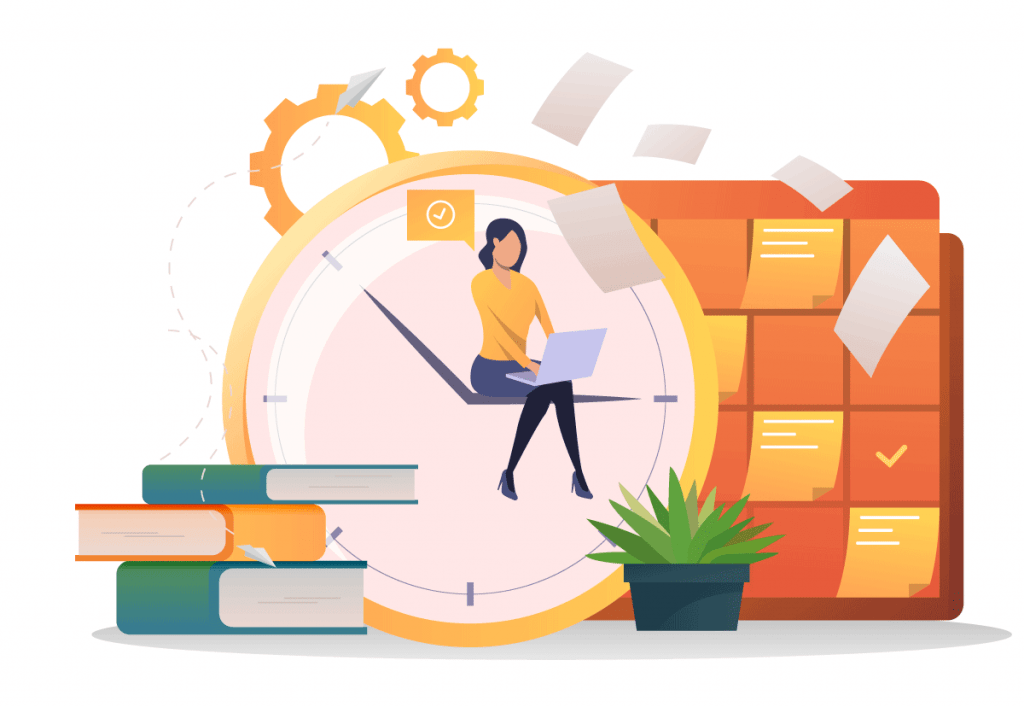 Compelling images are crucial in the real estate industry. One statistic found buyers decided in two seconds if they want to see more images about a property. Nathan Cool's real estate photography tutorials are easy to follow and short. Learn about angles, proper lighting, and using image editing software for the best results.
Mike Berk runs the online community dedicated to the field of real estate photography. He has various discussions about optimizing real estate photographs, from the equipment to the techniques used to capture the best images. They also cover drone photography and videography.
Want to learn more about color palettes? Coolors has a quick and easy color scheme generator. Quickly develop a brand visual guide or show clients the potential color palette for their new home.
Brought to you by Wordstream, this website has free resources to teach you about pay-per-click advertising. Learn everything from geotargeting to AdWords analysis to create better marketing funnels and convert more prospective clients.
This resource for entrepreneurs like real estate agents has everything from digital marketing basics to running a successful blog. If you want to make sure your digital marketing skills are rounded out, look at the topics here.
Other tools
Stuck on what to say in videos? Tired of looking down at your notes when recording? This handy free tool works like a teleprompter on your screen. It offers adjustable speed, forward, stop and reverse scrolling buttons, and has a mirrored display. Use for your cold calling scripts or your video content production.
Don't underestimate the impact of typos on your social media content. There's a difference between "Let's eat kids" and "Let's eat, kids." Grammarly offers free copy checking and has a browser extension, so you don't need to cut-and-paste. A premium service with more thorough grammar checking is available.
Alternative resources
There will come a time in every real estate professional's career when they can't do it on their own. Outsourcing a small task can be a huge win, saving you time and money. Fiverr is a marketplace of millions of freelancers offering their talents in everything from writing to coding.
Another option for finding a skilled freelancer or professional, Upwork has freelancers available to assist with all your social media and digital marketing needs.
Expert solutions
While free resources help save your budget and get you started with your business tasks, there aren't free options for every aspect of a digital marketing strategy. Also consider what is the most vital work for your business growth–client services than making an animated video for social media? Chances are you'd say focusing on clients.
That's why skipping the free resources and directing your budget to digital marketing experts can be the most affordable solution to expand your real estate services.
Digital Time Savers
Digital Time Savers are experts in leveraging the latest digital marketing to craft a strategy that builds your brand and generates more leads over time. We already have the resources in place to amplify your message, allowing you to focus on the work that matters most for your real estate success.
Thumbnail Designed by Freepik.com