Effective advertisement of real estate can have a significant impact on your business. Today, I'm sharing my five tips on how to advertise your real estate properties.
Real estate isn't always a walk in the park.
Firstly, allow me to say what everyone who's trying to buy or sell a house at the moment is thinking. Real estate can be very challenging, particularly for newbies.
Whether you're trying to buy or sell, I'm sure many will be trying to join property marketing groups. You might also talk to people who are experts on advertising for real estate or other real estate agents of some sort.
You may have even tried to google "Advertise my house for sale", "Free ads for selling property", or something along those lines.
And by doing what you can to make advertising your real estate property more manageable and more efficient, you'll be doing yourself a favour.
Advertising helps
There's a good reason advertising is a billion-dollar industry. It works, and once you know how to do it, you'll be on track to optimizing your real estate properties' advertising.
Here are the best five tips on how to advertise your real estate properties and get the results that you're looking for.
Tip #1- Utilize social media
Let's kick off talking about social media. Take every opportunity you can to advertise your house(s) online. Pick the platform best suited for your target audience. Where do people go in your area to search for homes?
When you're thinking about real estate, pick the best social media platform for you.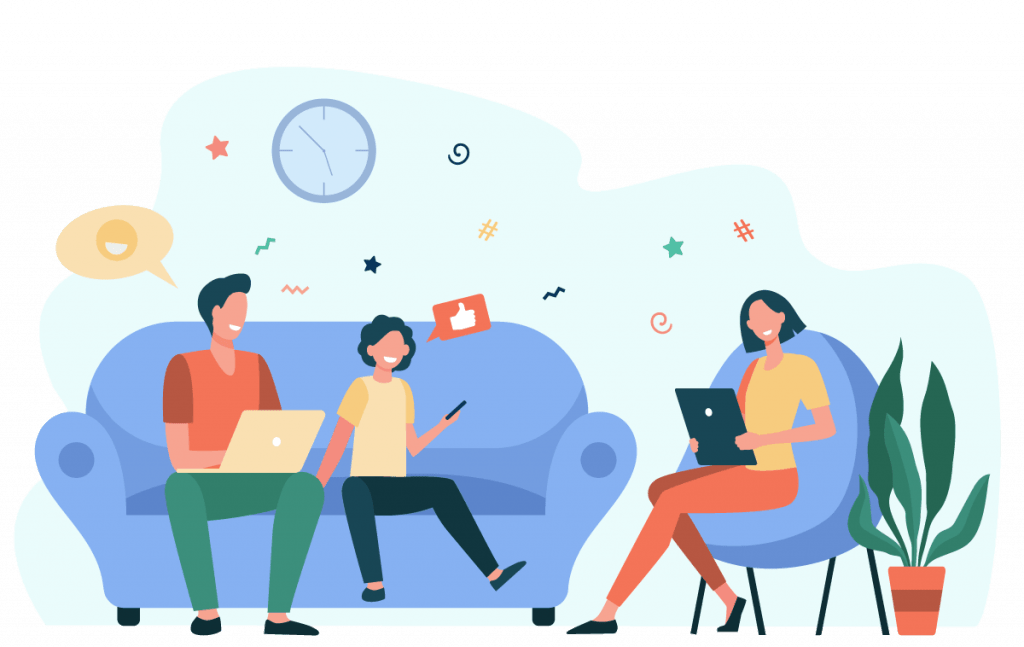 Did you know that based on a NAR study, 97% of real estate agents believe Facebook to be the best platform, with LinkedIn coming in at second with 59%?
Take great pictures
You need to nail photography.
When people see something, they'll quickly decide whether they like what they're seeing. Make sure every uploaded picture makes the house you're trying to sell looks incredible. It may be worth hiring a professional photographer, as they'll know the most about lighting, angles, and optimal shots.
Interact with people
Social media's goal is to bring people closer together, even if it doesn't always feel that way.
You want to be people who respect their customers, and enjoy talking to them, not a faceless corporation.
Don't just mean reply to comments by potential customers; speak to those who aren't ready to buy a house yet. When you get in their good books in, you'll be far more likely to have them as customers.
Tip #2- Produce extra content
When selling real estate, think outside of the box when advertising real estate online.
You can do this by creating extra content that your competitors haven't. Anyone can follow property marketing tips, but only doing the essentials can cause you to blend into the background.
When taking it a step further, you'll be creating a brand image that will last in people's minds. This extra content won't always be for people who are looking to buy a house. It may be young people who aren't quite there yet.
When sellers are thinking "I want to list my house", You will have shown them that you know what you're talking about and are the experts when it comes to how to advertise real estate properties.
Digital Open Houses
A "digital open house" is, as the name suggests, an open house that you can view digitally. It's an example of "A-Commerce", a way of using augmented reality to improve the customer experience.
When viewing a "digital open house", viewers will be able to take a tour of the house from their computer or mobile screen. Customers can take a look at the properties they're interested in without having to leave their current homes.
This technology is ideal for our current era of social distancing and face masks- which make house viewings less accessible than they used to be.
Just make sure you clean the rooms before taking the pictures.
Neighbourhood Tours
People don't just want a nice house, but also a safe area. Safety is particularly important for parents.
Doing "Neighbourhood tour videos" can be a great way of showing potential buyers that the areas the home is in are the sort of places you would want to live.
The information included in your video can consist of essential information such as the local schools, doctors, and transport links. It can also have pleasant aspects such as parks, local clubs, or even a few residents.
Emails
And the final extra content idea I have is to set up a regular email. This email can contain all the business stuff like what you're selling, prices, market news, etc. But you could also use fun facts and customer stories to make it feel less corporate.
Which approach is best for your business will depend on your clientele and what kind of properties you're selling.
An admired tool for email marketing is "MailChimp". It allows you to send the email to multiple people at the same time.
Tip #3- Go old school
I know our name is "Digital" Time Savers, but good marketing is good marketing.
Most marketing companies will preach about the benefits of online marketing but doing things old school does still work. If it didn't, you wouldn't be seeing ads on TV or hearing them on the radio anymore.
Magazines
People who read magazines are likely people who live (or may soon live) in a particular place, and therefore are most likely to buy a house around there.
Sponsorships
You can also sponsor events. You can sponsor festivals, sports events such as fun runs, even indoor events such as buffets, quizzes, or private dinners. The funny thing about the last one is that you'll be advertising real estate by advertising on real estate.
Radio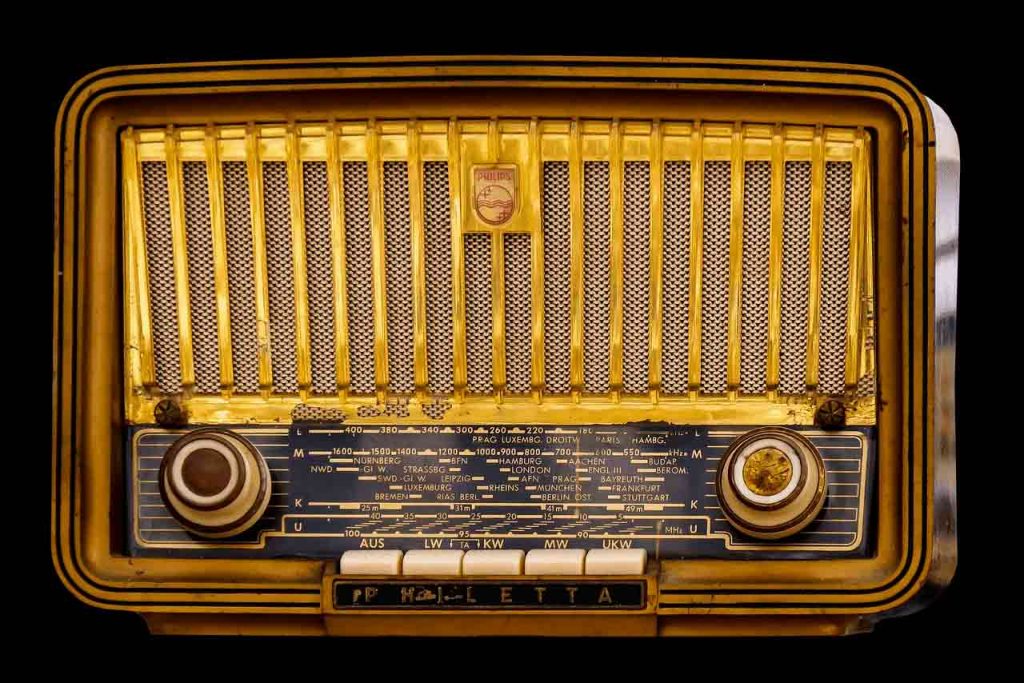 Did you know in 2018, Nielsen Media Research found that 89% of Americans 12 or older listened to the radio at least once a week.
That sounds like a stretch, but let me ask you these two questions. Are you over the age of 12? Do you listen to the radio at least once a week? There you go.
These will require payment, but the money you pay for them will be worth it.
Tip #4- Targeted marketing
Broad advertising- such as TV ads suffer a flaw. Most viewers won't currently be interested in purchasing real-estate.
Instead of treating all your customers as one block, treat them as individuals with their own needs and wants. There are no two customers who are the same- it doesn't make sense for you to act like there are.
Do it properly
However, when you do target marketing, you need to do it well. According to Harvard Business School, people were 17% less likely to buy something when targeted based upon assumptions about them rather than the information they have provided themselves.
Targeted marketing is when the people you advertise real estate too are people who are likely to buy it.
Location
The first factor you need to keep in mind is the location. Are you selling in a particular area? You will need to make sure the people you're trying to sell to live, work, or are thinking of moving to that specific area.
There's not much point in selling New York real estate to people who are happily living in California.
Age
Secondly, you'll want to consider people's age.
People in their twenties and it's unlikely they'll be in a position to be buying a house just yet.
People in their seventies are usually happily settled in their current homes.
Income
And finally, you will want to consider income. For those on a lower income, you may want to think about getting some free ads for rental properties. If you're selling mansions, your clientele will likely be a bit richer.
Targeted marketing can be done through social media or via the old school styles of marketing. But the goal is still going to be the same. To find people who want to buy the houses you're selling.
Tip #5 Referral Marketing
If you're wondering, "where can I advertise my house for sale?", maybe you should think about not advertising your real estate. Please hear me out.
Instead of advertising, you allow other people to do it for you." Referral marketing" is what this is known as. Have you ever told your friend about a great new restaurant? You have taken part in referral marketing.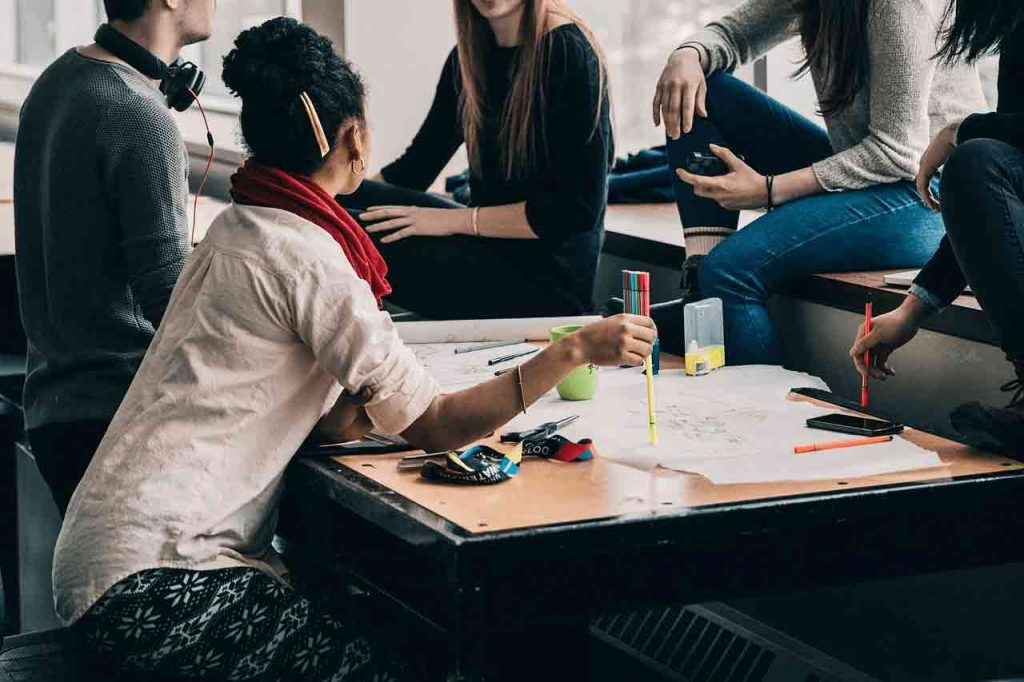 Social Media
If you've shared your opinion on a business on social media, you've taken part in referral marketing. Encourage people to share their positive experience on social media. You will help to create a positive name for your brand. Some of you may offer discounts or extra services for doing so.
Review Sites
When wanting to know who to buy from, many will go to review sites so they can hear from previous customers about their experiences. Everyone is going to say they're the best, but the proof is in the pudding.
Examples of review sites include Yelp, Zillow, and Realtor.
Testimonials
Use quotes praising you on your marketing materials. For example, if Jeff Jones says that you're "an incredible estate agent who cares for the customer". Think about producing a picture with this quote on it.
It works
Believe me when I say that referral marketing works.
According to Extole, people are four times more likely to make a purchase when they've been referred to by a friend. Your marketing will help itself as your previous customers will help you to bring in new customers.
Let your customers do the marketing for you!
Conclusion
And those were my five tips on how to advertise your real estate properties. Selling real estate isn't quite as simple as selling other things as people very rarely buy a house as an impulse purchase.
But if you want to make the most out of things, you will be much better off by following my five tips.
Firstly, utilise social media. Engage with your customers and use the best pictures.
Create some extra content such as e-books or webinars, to build your brand.
Go old school with ads in magazines, radio, or TV.
Target the people who are in a position to be buying a house.
And finally, ask your happy customers to spread the word.
I'm not saying for one minute that if you follow my advice, your job will be easy. But DTS can help you to make the marketing side of things just that little bit easier.
Thumbnail Designed by Freepik.com